No results were found for the filter!
Products from Naked Factory
NAKED FACTORY ► Premium manufacturer from South Korea
Exclusive manufacturer of torsos made from realistic material
With the "Naked Factory" we have brought a new manufacturer on board from Omocha, which is now making our customers' hearts beat faster.
We choose our manufacturers according to strict selection criteria so that we can always offer our customers high-quality products. Just like with "Naked Factory". The philosophy here is: "Quality instead of quantity".
Founded in February 2017, "Naked Factory" from Busan in South Korea is still a so-called newcomer on the market. But not the team behind the name, which sounds so interesting. They all have many years of professional experience in wholesale and in the manufacture of sex toys.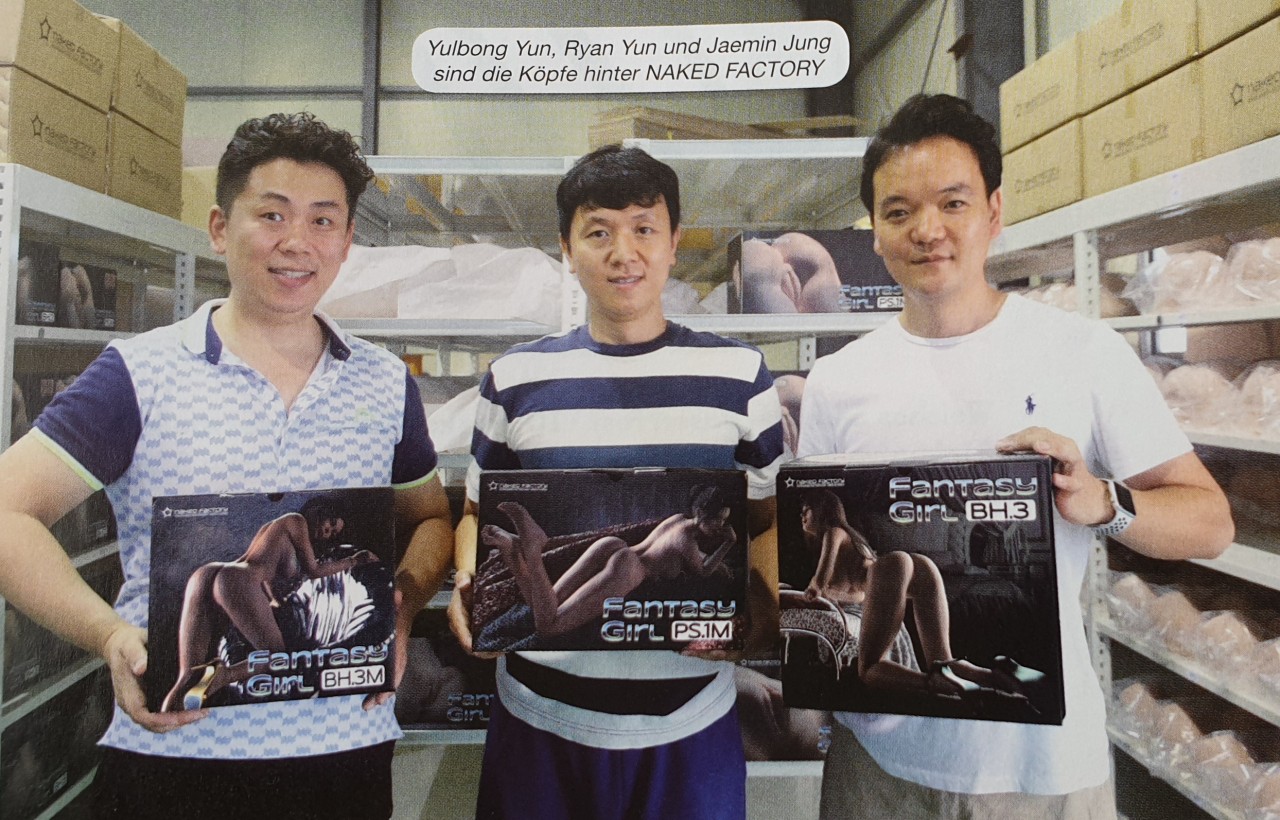 Naked Factory – Product overview
The Koreans have launched 7 models so far. All of them convince with their attention to detail in the external design as well as with a well thought-out interior. "Our products are the first choice for men who care about quality," says Ryan Yun, who is responsible for product design and marketing. In addition, all models are continuously developed and improved through customer feedback.
Should the makers of the "Naked Factory" not be satisfied with a product, it could not satisfy others either. Koreans' corporate policy is to manufacture products that they want to use themselves. Therefore, the launch of new toys is also relatively slow. "We focus on quality in product development," says Ryan Yun. Before an end product is manufactured and sold, extensive product planning and construction is carried out with the manufacture of a prototype at the highest level and extensive tests. "We have a lot of unpublished prototype molds in our warehouse. At Naked Factory, we prioritize marketability in product development," said Ryan Yun. So far, all 7 torsos on the market have been upgraded at least two or three times.
The products of the Koreans from Busan are beautifully shaped and, through the use of underwear and the right atmosphere, make the user feel almost like a nude model. The purpose of the masturbators is simply sexual arousal. A lot of time, energy and money is invested in the external and internal design. The value of the product comes from how well it stimulates the user when inserting his penis.
The fact that the internal structure changes when the developers design the products is also taken into account. Hence the high level of customer satisfaction. The products are designed with absolutely unique internal designs so that each masturbator offers its own type of stimulation. The filigree design and the realistic representation of the openings vary, as does the elasticity of the material.
Ryan Yun says: "Based on our knowledge of the materials used, we have our own manufacturing technology, so that our products have a pronounced elasticity, flexibility and good workmanship, without the bad smell."
Even after long and intensive use, the toys from "Naked Factory" retain their shape. The scope of delivery includes lubricant, powder and a storage bag as a set for the customer to facilitate storage.
At Omocha, "Naked Factory" is already a premium masturbator manufacturer. We are already looking forward to the multitude of products that are still to be developed or invented or that customers want. Ideas and designs are researched so that a manufacturer like "Naked Factory" can gain a foothold in the niche market of men's toys, or rather masturbators. "We think our brand can become a brand that stands for high quality adult products and not a brand that just makes sex toys," said Ryan Yun in an interview.